Fly Through Your Accounting
Managing your accounts and meeting your compliance requirements doesn't have to be tedious and
time-consuming. Whether you are an RMA or Migration Lawyer, MM accounts is designed to automate
your processes and provide an environment that makes compliance and tracking a breeze.
The accounts setup tool will take you through the necessary steps to prepare your system for the automation of day-to-day processes. Once you have completed the basic steps, your accounts are ready to go when every second counts.
Client Accounting With Speed and Accuracy
Complete with deposit requests, tax invoices and statements of service, you will find a comprehensive client-accounting solution designed to meet your OMARA compliance requirements.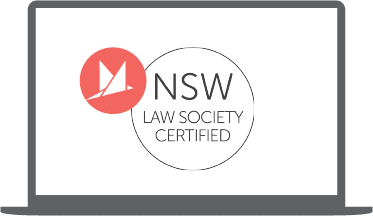 Certified as compliant by The Law Society of NSW, MM is capable of creating and maintaining trust records in a manner required by the Legal Profession Uniform General Rules (2015).
With a comprehensive reporting system that includes BAS values, billing reports, client/Trust Account Reports, Controlled Money, Individual Matter Balances and more, disjointed systems can be replaced with one that provides order and clarity.
The Export-to-Xero functionality is used to export receipts, payments and journal entries to Xero, saving you from having to enter transactions in two different systems.
Automatic Time Recording and Time Billing
The time sheet allows you to keep accurate records of time spent per activity. These entries can be used for performance reviews, keeping a tally of the time spent on fixed fee matters or recorded as fees and used to generate invoices.
As part of your Trust Accounting obligations, bank reconciliation should be completed at regular intervals for all bank accounts to ensure your company cash records are correct. Use our simple tool to download your bank statements and match them with entries in Migration Manager.
For the successful implementation of any new system or process, it's important that it's done correctly from the outset. To compliment our user manual, we provide 2 training webinars designed to take you through the process of setting up and using your new accounting tools successfully.
Trust Accounting Assistance
For large or complex transfers or if you want the reassurance of expert guidance throughout this task, please see our 'Moving to MM' page for details on our trusted service partners.
Try Migration Manager today
See how Migration Manager works. Book a demonstration today.